Yesterday was a holiday, so today I was busy snapping pictures for new listings in the shop.
I'm happy to share my trio of Moths that make up a small series of graphite drawings. I'm not sure why I felt the need to draw bugs this week but I think they turned out pretty well.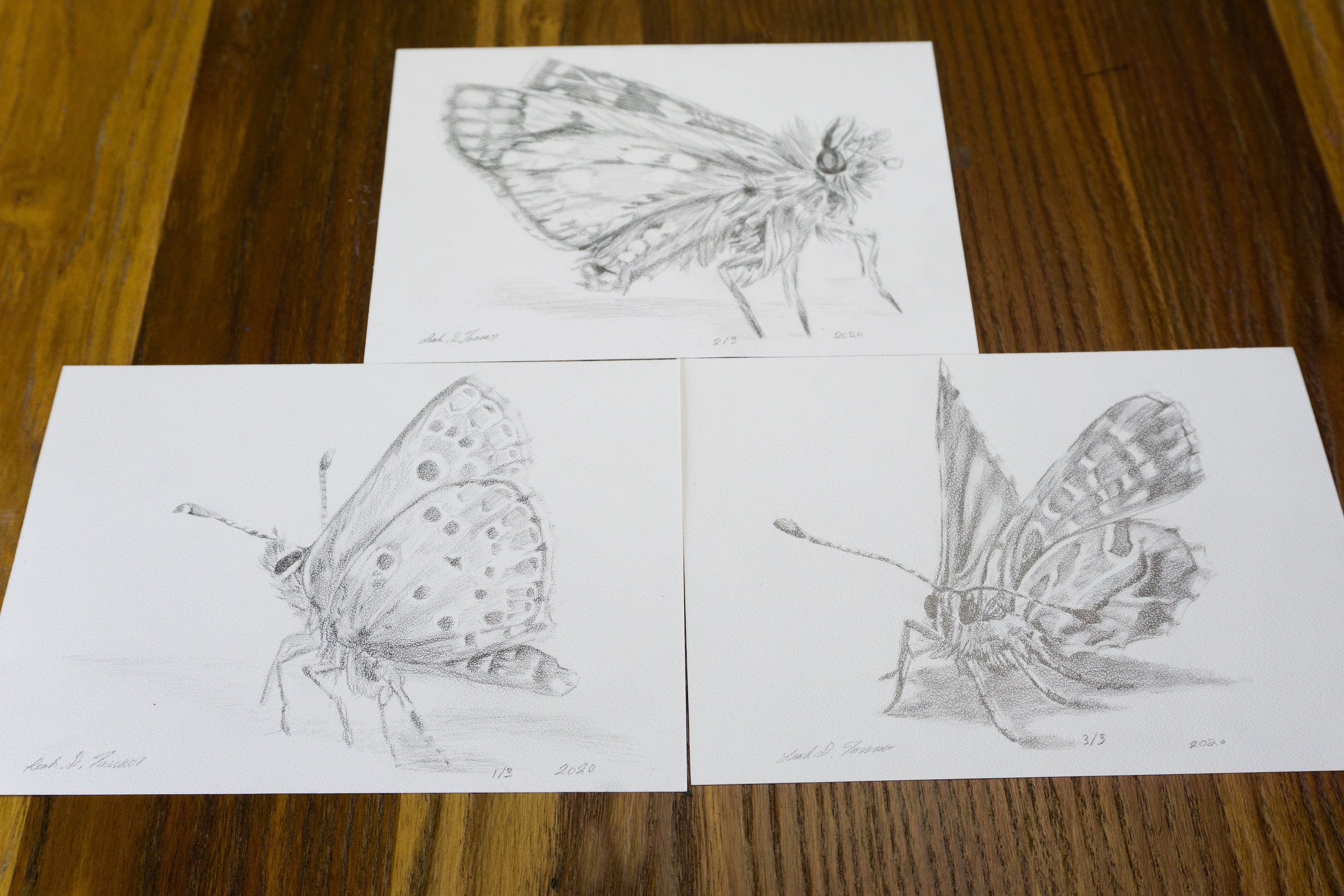 The stars have also aligned and I can now use my printer to print things. Very exciting. New prints are available in the shop for two of my original Gouache paintings.