It's a beautiful day on the east coast. There's frost on the ground but the sun keeps getting higher in the sky. 
I'm trying to work out what my next moves should be for making this art thing happen. 
In the meantime I have been moving towards a few more ocean themed paintings as that's where I live now.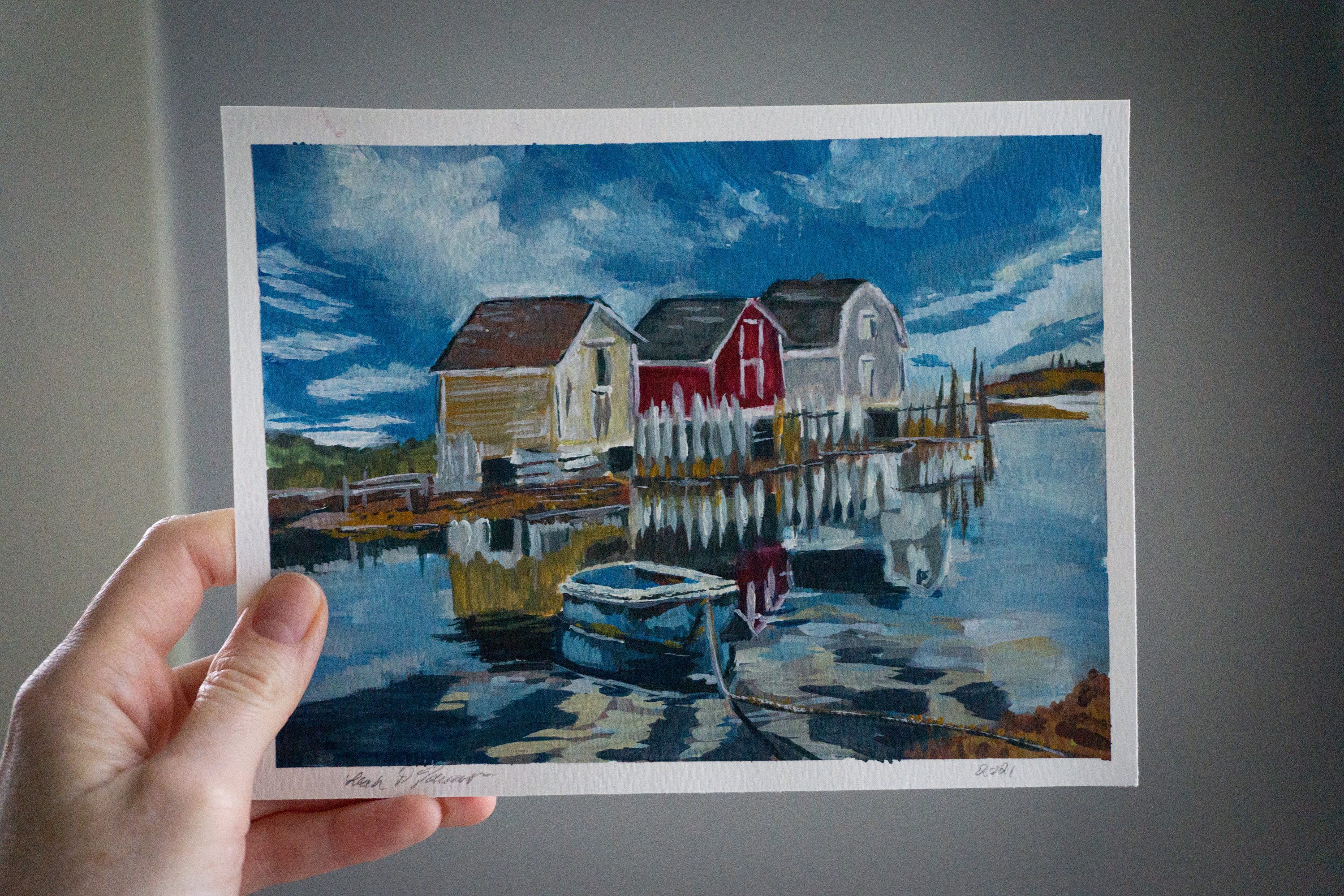 It's been nice being out of the city, It's quiet and I still feel like I'm living in a Maud Lewis Painting, so it must be good for the soul. 
Cheers.